The second official meeting of the Narratives of Impact project was held on the 8th and 9th of June. The meeting, which should have taken place in Milan, was held online by COSV due to the pandemic situation.
We would have certainly liked to see our partners live and experiencing first-hand the enthusiasm that reigns during these meetings, but we still managed to achieve great results thanks to the characteristics of the entire NOI team.
The TNP Meeting in Milan took place in two days, characterized by different programs. During the first day, we focused on finalizing the report "Using Digital Storytelling for Impact and Change Measurement", the first of the outputs produced by the project and written by COSV. The team members were able to work independently to create a suitable introduction and conclusion for the report. Each of the partners provided useful ideas, that allowed us to complete the report in the best possible way.
The first day, however, did not focus only on the report. Julia Schieber, from the Friedrich Alexander University in Nuremberg, intervened presenting the ODISSEU project and the storytelling methodology adopted by the project, also talking about the processes that led to the creation of their interactive game (that you can find at the following link https: //odisseu-project.eu/en/online-game or download to your smartphone from Google Play or Apple Store).
During the day, we have also investigated the results that emerged from the Report; we have completed the visual and identity elements of the project, and we have finalized the plan for the development of the second output of the project.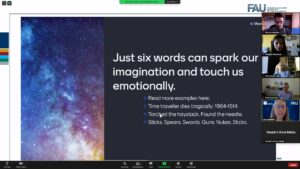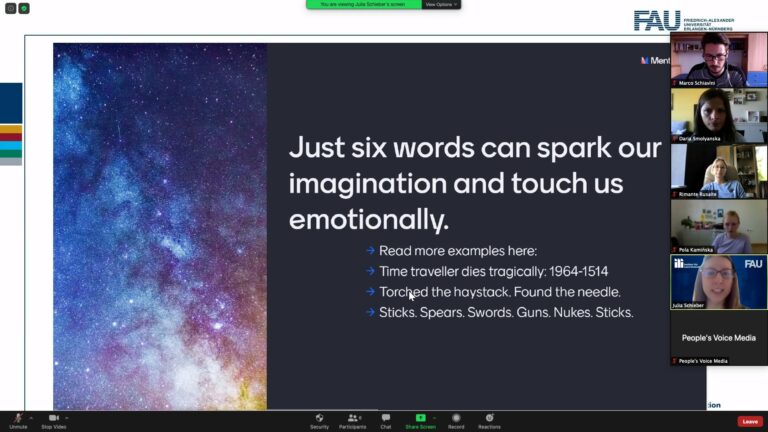 Moments of entertainment and fun didn't lack. Both days started with ice-breaking activities that allowed us to get to know each other. In particular, on the second day of the meeting, we all played together the game created by the ODISSEU project, to test the storytelling methodology they proposed on a practical level.
During the second day, we have devised a stakeholder engagement plan that will allow us to reach as many people as possible during the three years of the project. The CRN partners conducted a risk assessment analysis, which outlined all the risk scenarios for the project's future.
The meeting ended with one goal: to structure a new path towards the second project output, named "Digital Storytelling and Impact Toolkit", that will support civic educators to work with citizens, community groups and social purpose organizations to use storytelling to create positive social change.
See you at the next appointment!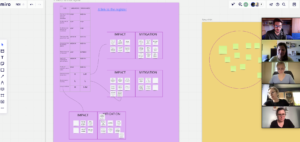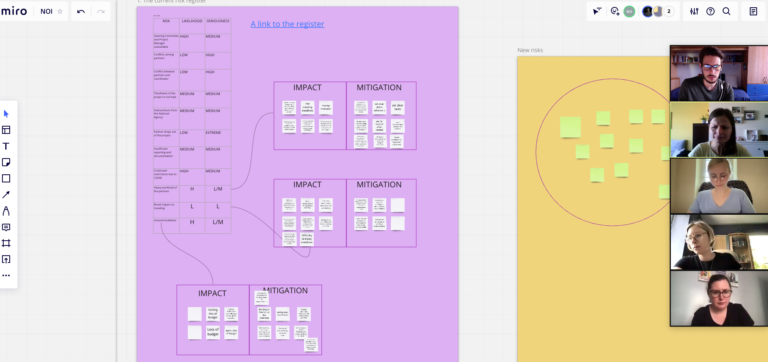 P.S
If you want to read Using Digital Storytelling for Impact and Change Measurement Report, click here!