#NOI meeting project in Sopot (Poland)
In this case, it was a meeting face to face 🙂
On the 24th-25th of November, on the shores of the Baltic Sea in Sopot (Poland), we organized a partnership meeting of the project NARRATIVES OF IMPACT.
It wouldn't be surprising, if not for the fact that the COVID-19 pandemic reduced meetings to contacts through digital tools, and face to face meetings are not everyday life but rather a nice privilege. Ten people from Poland, Germany, Italy, Great Britain and Spain participated in the meeting.
The project aims to understand how we can use digital stories to make an impact at local, national and pan-European levels and explore how stories can be used by activist groups to create a community of change.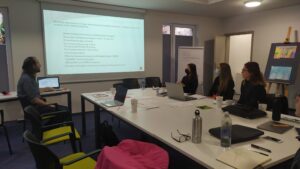 During the meeting, we discussed the project's state and we updated the action plan for 2022. The project identifies existing practices and examples of case studies in which storytelling is used for these purposes. The meeting's guest was Jarek Marciszewski from the Polish Association for People with Intellectual Disability in Gdańsk, who shared good practices in digital storytelling, among others about Radio Sova.
The meeting took place at the "Fundacja Nasz Przyjazny Dom", which runs flats for people with learning disabilities. Participants of the meeting had the opportunity to see the talk with residents and listen to a concert of Remont Pomp, a well-known Tricity formation, created by people with intellectual disabilities.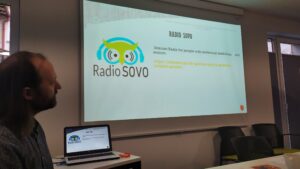 More information on our website!
The Narratives of Impact project is funded by the Erasmus + 2020/2023
#NOI #ErasmusPlusKA2