Narratives of Impact is a project run by five partners from five different countries. This as we have a chance to use all the advantages that come from working in a multicultural team. Bringing the best of Europe into our project.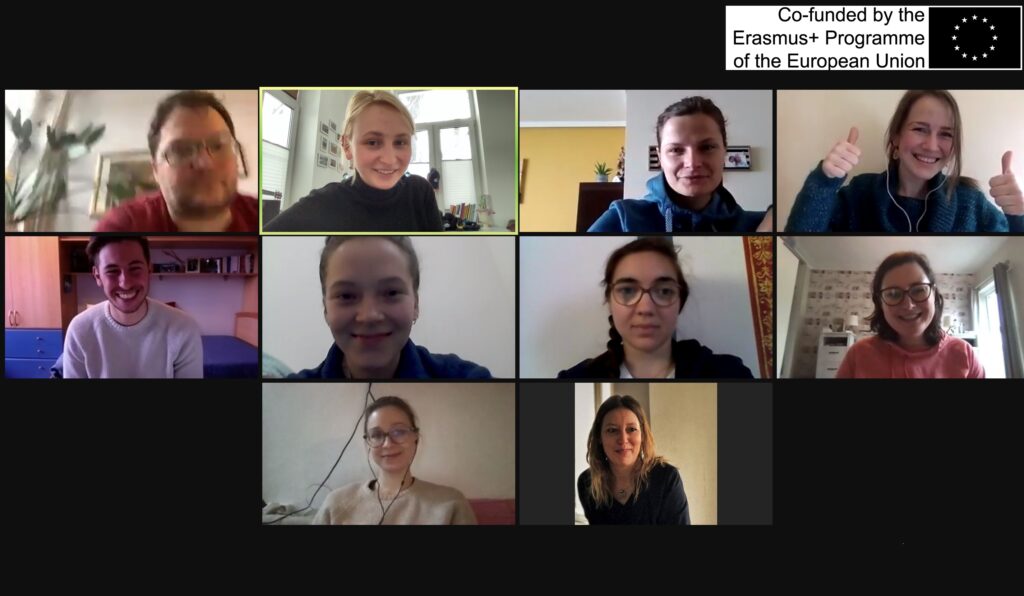 People's Voice Media (PVM) is committed to supporting people to improve their lives and bring about positive social change from the ground up. PVM was founded in 1995 and now works across the UK and Europe in the areas of health and social care, housing, education, research, and anywhere else where people need to share their stories. We developed the Community Reporter methodology in 2007 and this has now transformed into the Institute of Community Reporters, which was established in 2012. Reporters are people who tell their own stories and gather the stories of other people around them to use lived experience to create change in their communities, organisations and wider society. All Community Reporters are trained in Responsible Storytelling practices as a core part of the methodology, as well as other areas such as storytelling techniques and digital/media literacies.
The Comparative Research Network (CRN), founded in 2007, works in the fields of non-formal adult, youth and VET education and research. CRN has three departments working in diverse fields like European Borders, Civic Participation, Urban Issues, Peacebuilding and intercultural dialogue, diversity, citizens science and circular economy education. The Research department aims to bring social sciences closer to society. The Training department is working on non-formal education in cross-sectoral approaches. CRN specialises in civic education and participation, cultural heritage, digital and media skills, storytelling, intercultural skills, green education, game-based learning and creative social entrepreneurship. The Education department is implementing training activities, train-the-trainer courses. It is developing methodological tool-kits, training plans and concrete tools such as online games, apps and handbooks. The three columns are connected with three horizontal initiatives – the CRN Participatory Lab, the CRN Peacebuilding Programme and the European Circular Economy Education Initiative. The publication service of CRN is dedicated to publishing OER, free-licence training materials, handbooks and support research publication. All books receive an ISBN and are featured in the Archives of the German National Library.
COSV was born in 1968 and it is active in the field of the International Cooperation and Development. COSV is active in Europe, Africa, Latin America, Mediterranean and Middle East, the Balkans and in the Pacific. COSV aims to promote a culture of cooperation and solidarity between people building on an asymmetric relation between the donor and the beneficiary. COSV wants to foster a cooperation founded on the interaction among peers for the achievement of a common aim: the economic, social and human development of the societies. COSV also aims to build a real partnership with its local partners, where the relationship is built on a continuous and valuable discussion between different parties each sharing the same objectives.
Fundación INTRAS is a non-profit organization dedicated to research and intervention in the mental healthfield in Spain, since 1994. Its' services and programs are based on the recovery approach, empowering people with mental health issues to live a self-determined and self-confident life. In 2020, the foundation attended more than 2000 persons at 24 facilities located throughout the regions of Castilla y León and Madrid.
INTRAS offers a variety of services and activities such as housing at residential facilities and supported apartments, psychosocial and occupational rehabilitation programs, vocational training, job placement and professional guidance, as well as an ample variety of artistic and leisure activities.
The value at the heart of INTRAS Foundation is the respect for human dignity and human rights in the framework of health and social services settings. The Foundation is working towards continuous improvement through the exchange of good practices and contributing to innovation in mental health services.
"Stowarzyszenie na Drodze Ekspresji" (SNDE) works for social and professional activation of people with intellectual and mental disabilities, preventing their isolation and exclusion in the local environment.
The organization acting in Sopot in the name of all social outcasts and the disabled in particular. Was founded in 2004, managed to host projects promoting activity and openness to the world of socially excluded people as well as educating the rest of the society about the needs of those people.SNDE is an organization established to provide alternative services and innovative solutions to respond to the needs of the disabled and disadvantaged social groups.We implement projects promoting the activity and openness of people with disabilities, in particular those affected by mental disorders, persons with learning disabilities, youth.